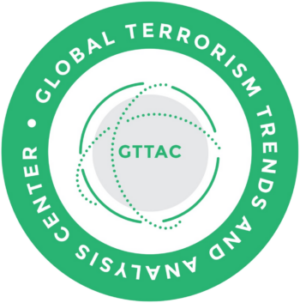 The Global Terrorism Trends and Analysis Center (GTTAC) documents the thousands of terrorist attacks—globally and domestically—that occur each year. GTTAC, by detailing various dimensions of each attack, familiarizes analysts, policymakers, scholars, and journalists with patterns of terrorism. The center defines terrorist attacks as the threatened or actual use of illegal force and violence by a nonstate actor to attain a political, economic, religious, or social goal through fear, coercion, or intimidation. Data are collected daily. Updates are published annually in the Department of State's report to Congress on terrorism, known as the Annex of Statistical Information: Country Reports on Terrorism.
Terrorists, Technology, Tactics: Understanding How Violent Non-State Actors Engage in Organizational Learning

Presented by Dr. Daveed Gartenstein–Ross
Dr. Gartenstein–Ross is a scholar, practitioner, author of more than 25 books and monographs, and entrepreneur who is the Founder and Chief Executive Officer of Valens Global. The International Herald Tribune has described him as "a rising star in the counterterrorism community." In 2019, he led Valens Global's efforts to support the drafting, threat assessment, and crafting of priority actions for the U.S. Department of Homeland Security's Strategic Framework for Countering Terrorism and Targeted Violence, which was released in September 2019 and has subsequently guided DHS's approach to confronting terrorism and other forms of sub-state violence. That document has received widespread acclaim, with the New York Times editorializing that the document "focuses unapologetically on right-wing terrorism, particularly white supremacist extremism," which constitutes "a shift that is both urgently needed and long overdue."
Terrorism in the Time of the Pandemic

Presented by Rohan Gunaratna
Dr. Gunaratna is Professor of Security Studies and founder of the International Centre for Political Violence and Terrorism Research at Nanyang Technological University in Singapore. He served as a counterterrorism instructor for GIGN, CTSO, D88, U.S. Navy SEALs, the Swiss Federal Police, the New York Police Department, and the Australian Federal Police. He has conducted field research in conflict zones in Afghanistan, Algeria, Bangladesh, Colombia, Egypt, Indonesia, Israel, Kashmir, Pakistan, Philippines, Sri Lanka, Thailand, and Uzbekistan. Author and editor of 20 books including Inside Al Qaeda: Global Network of  Terror, Gunaratna is also the lead author of Jane's Counter Terrorism, a handbook for counterterrorism practitioners.
Presented by Dr. Anne Speckhard
Dr. Speckhard is Director of the International Center for the Study of Violent Extremism and serves as an Adjunct Associate Professor of Psychiatry at Georgetown University's School of Medicine. She has interviewed more than 700 terrorists, their family members, and supporters in various parts of the world, including Western Europe, the Balkans, Central Asia, the former Soviet Union, and the Middle East. In the past five years, she has conducted in-depth psychological interviews of more than 250 ISIS defectors, returnees, and prisoners as well as 16 al-Shabaab cadres. From these interviews, she has developed the Breaking the ISIS Brand Counter Narrative Project materials, which include more than 200 brief counternarrative videos of terrorists denouncing their groups as un-Islamic, corrupt, and brutal. The video content has been used in more than 150 Facebook and Instagram campaigns globally. 
Boko Haram and other al-Qaeda– and ISIS–linked sub-Saharan African groups
Presented by Dr. Jacob Zenn
American Zealots: Inside Right-Wing Domestic Terrorism
Presented by Dr. Arie Perlinger
Dr. Perliger is a Professor and the Director of the graduate program in security studies at the School of Criminology and Justice Studies, University of Massachusetts, Lowell. During the past 20 years, he has been engaged in an extensive study of issues related to terrorism, security policy, and the politics and extremism of the far right in Israel, Europe, and the United States. His work have appeared in nine books and monographs, and in numerous articles and book chapters, and have been cited in more than 1,300 academic texts. His recent book, American Zealots: Inside Right-Wing Domestic Terrorism, describes the entire ideological spectrum of the American far right.